Peripheral Nerve Stimulation (PNS)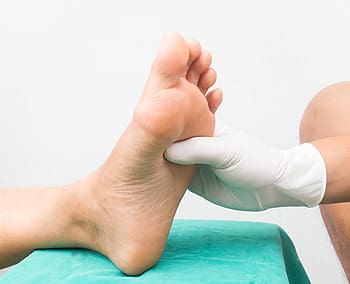 Peripheral nerve stimulation (PNS) is an exciting therapy that can be used in the treatment and management of chronic pain in the ankles, feet and knees caused by nerve injuries or arthritis.
This treatment modality delivers tiny electrical impulses to certain nerves to block them from sending pain messages to the brain. This electrical energy disrupts how the nerve behaves and thus, how the brain perceives and responds to chronic pain.
In peripheral nerve stimulation, ultrasound imaging helps the podiatrist accurately insert a tiny wire on the specific nerves that are transmitting pain signals to the brain. Patients then control the wire's stimulation settings with an external, wireless antennae they can wear when they're hurting—allowing them to administer their own pain relief when they need it.
The process includes a trial period to make sure the patient is comfortable and satisfied with the therapy before the permanent device is placed.
Peripheral nerve stimulation is an alternative to taking medications or undergoing surgery. It can be very successful in many patients to ease pain, inflammation and muscle weakness due to peripheral nerve damage or arthritis in the knees, feet and ankles, as well as painful nerve injuries.
Talk to your podiatrist to explore whether you are a good candidate for peripheral nerve stimulation.